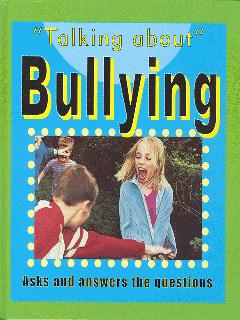 Title:
"Talking about" Bullying
Author: Bruce Sanders
This is an educational book answering questions about bullying that you may have about bullying. It contains useful information about how and where bullying happens and also mentions why people want to be bullies. This book also has practical tips and advice on how to deal with bullying. In addition, there are helpline numbers, websites and other useful resources to give you further advice or recommendations on what to do.
How good was it? Fantastic
Justin
Age: 9
Cranbourne Library Adventurers